There are a variety of different types of batteries available for general applications and we are here to discuss about group 47 battery today. The basic work of group 47 battery is to provide backup power to idle engine situations in automobiles. Group 47 battery is basically a medium-sized battery that is mostly used as cranking or dual-purpose battery.
Other applications include automotive and light industrial uses for starting off mid-range diesel and petrol engines. Besides that,  it can also power numerous electronic and electrical devices in a case where the main engine(s) are not switched on. Let us discuss about the best-selling group 47 AGM battery options available in the market for you to choose from.
XS Power D4700 Group 47 Battery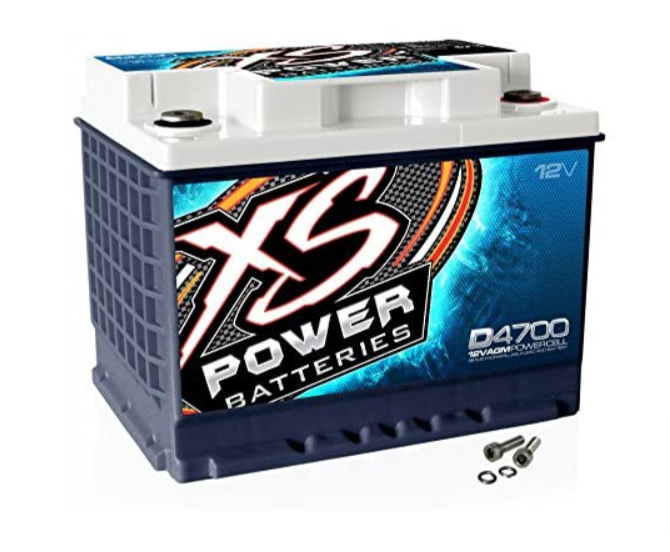 Features:
Dimensions: 9.5 x 7.5 x 7 inches
Weight: 41.2 pounds
AGM design
Voltage: 12V
CCA: 745 A
Capacity: 50 Ah
Reserve Capacity: 110 mins
Warranty: 36 months
With most European models, the XS Power brand's D4700, D4800, and D4900 models of group 47 h5 battery types are exact OEM equivalents. These three types were introduced to the D Series of group 47 batteries by XS Power for beginning and auxiliary power demands. XS Power has substantially increased their direct replacement choices by adding these three popular battery sizes to their portfolio, which now includes many of today's most popular customised cars.
It should be noted that the D4700 is a direct replacement group size 47 battery for a variety of vehicle brands including the Aston Martin, Audi, BMW, Mercedes-Benz, General Motors, Jaguar, and other vehicle brand vehicles. The D4700 is a BCI Group 47 battery, often known as the L2, that is compact in size and fits many small automobiles. It has a max amperage of 2,900 amps.
ACDelco 47AGM Group size 47 battery: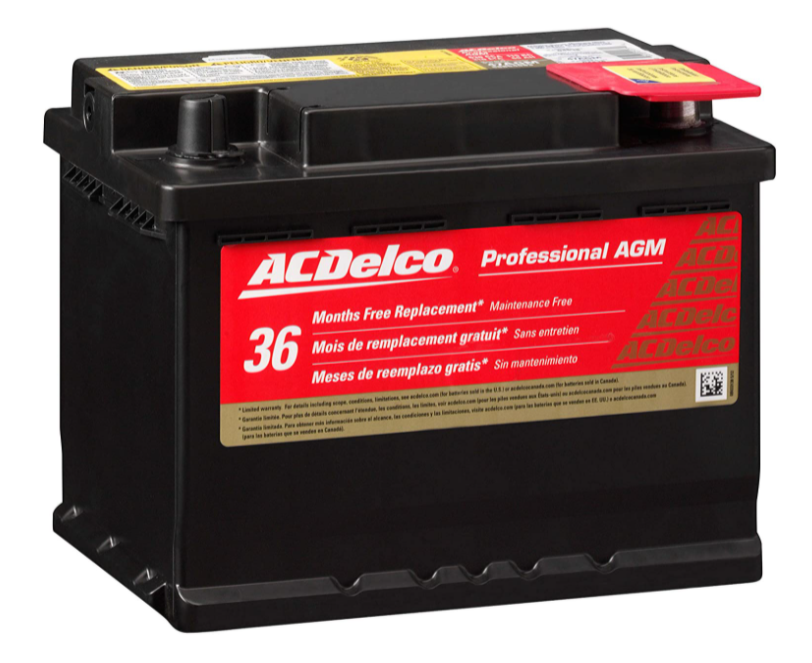 Features:
Dimensions: 9.5 x 6.9 x 6.9 inches
Weight: 39.2 Pounds
AGM design
Voltage: 12V
CCA: 750 A
Capacity: 60 Ah
Reserve Capacity: 100 mins
Warranty: 36 months
When you need dependable starting power, ACDelco Batteries are the way to go. With its Professional, Advantage, Voyager, and Heavy-Duty battery lines, ACDelco can fulfil nearly every demand in the automotive, industrial, marine, or recreational markets. ACDelco Batteries are laboratory-tested, field-proven, and backed by exceptional warranty coverage. During the requirement of a new battery, the ACDelcogroup 47 AGM battery car batteries are the best option.
These batteries meet or exceed almost all Original Equipment standards and come with a free replacement guarantee of 18, 30, 36, or 42 months. The ACDelco47 AGM Professional line batteries are absolutely maintenance-free, 100 percent pressure tested for leakage, designed to withstand corrosion, and backed by exceptional warranty coverage.
Delphi BU9047 MaxStart Group 47 AGM Battery: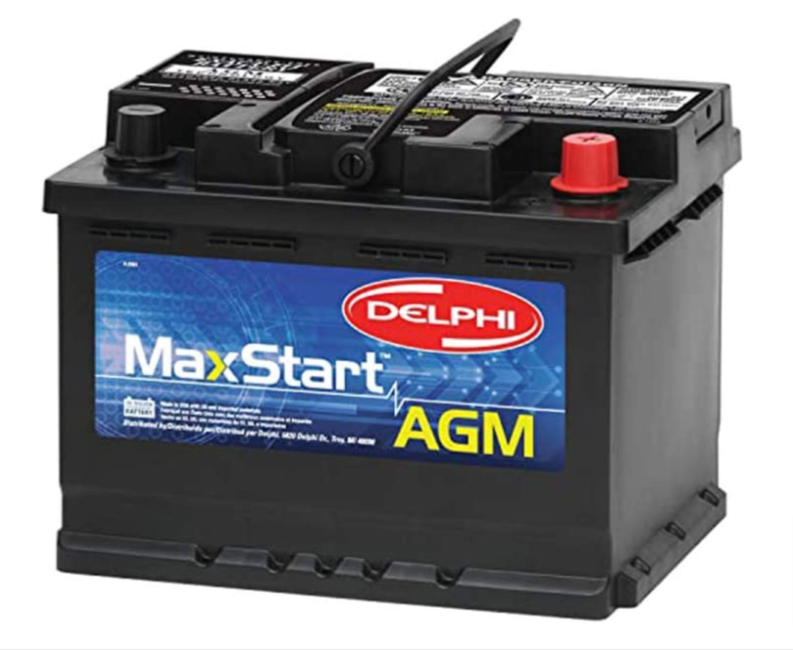 Features:
Dimensions: 7.8 x 6.5 x 9.5 inches
Weight: 39 Pounds
AGM design
Voltage: 12V
CCA: 600 A
Capacity: 60 Ah
Reserve Capacity: 100 mins
Warranty: 36 months
Delphi batteries are available in a variety of cold cranking amps and reserve capacities. The cold cranking amps guarantee that your vehicle starts when it is needed. RCs assist with the operation of power accessories like as heated seats, power windows, and DVD players. Their leading group 47 AGM battery offer twice the cycle life and twenty times the vibration resistance of similarly capable conventional batteries.
The additional features included in this group size 47 battery are additional power for today's demanding electronics comes from extended cold cranking amps supply.It comes with improved vibration resistance, component compression is adjusted, and posts, straps, and welds are strengthened. It is shipped with a sealed enclosure with a manifold venting system provides superior corrosion resistance.
Megavolt DIN H5/L2 Group 47 Battery: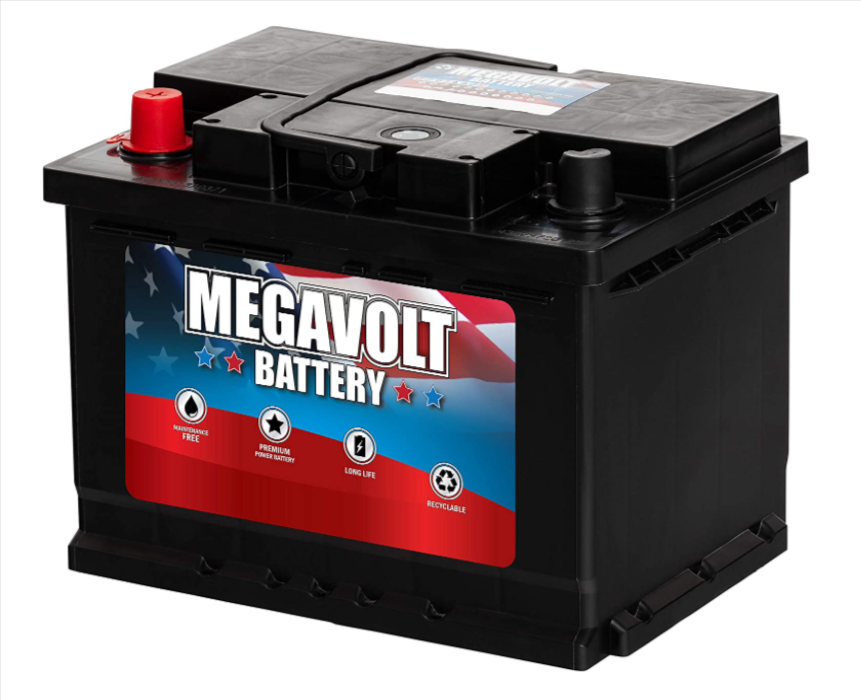 Features:
Dimensions: 9.53 x 6.89 x 7.48 inches
Weight: 30 Pounds
AGM design
Voltage: 12V
CCA: 600 A
Capacity: 60 Ah
Reserve Capacity: 100 mins
Warranty: 36 months
Megavolt Maintenance Free Battery is a testament to efficiency, power, and weather resistance. The battery is maintenance-free and intended for long-term reliability in automotive applications. It is always advisable that whenever you buy a battery, you must be sure that it's the appropriate one for your automobile. One of the few features of this battery are that it has an optimal durability, comes with maintenance-free Lead Acid Battery pack and the battery is 100% recyclable.
Deka 9A47 Group 47 Battery: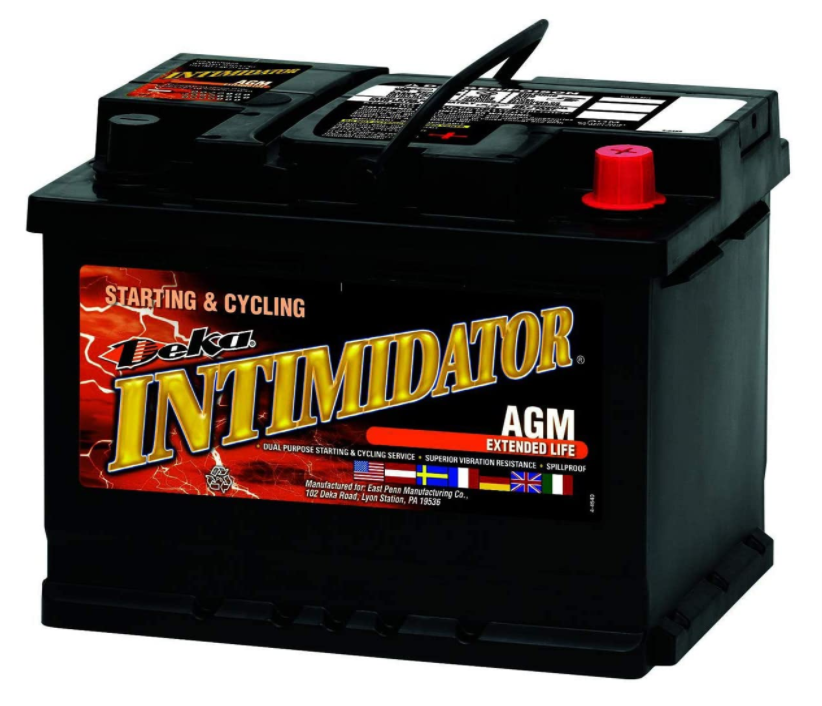 Features:
Dimensions: 9.5  x 6.8 x 7.5 inches
Weight: 30 Pounds
AGM design
Voltage: 12V
CCA: 600 A
Capacity: 60 Ah
Reserve Capacity: 100 mins
Warranty: 36 months
The Intimidator 9A47 is a 12 volt 600 CCA advanced absorbed glass mat (AGM) dual purpose battery with Group Size 47 battery developed for severe startup and deep cycle applications. The Intimidator 9A47 battery is designed to fit specific European and domestic cars. The salient features of this group size 47 battery are that it constitutes a design that does not require any maintenance, there's no need to keep an eye on your electrolyte levels. There are also calcium reinforced grids and tightly packed construction which increase the shock and vibration resistance.
This battery comes loaded with shorter recharge time and also allows for quicker turnaround. The battery pack is manufactured with a construction that is completely sealed and it provides a completely spill-proof construction adds to the protection of expensive electrical equipment. At the end an easy installation with a variety of applications is made possible by the design's easy fit and efficiency and adds to the features of the battery.
Conclusion
With this we concluded the article and we hoped that we have provided you a detailed account of different group 47 battery packs and the basic information regarding the package. If you are interested in more such articles and blogs, do subscribe to us to stay updated about more such informative articles.