Besides the application in the regular cars and automotive, Group 24 battery extends its usage in other requirements too. This mainly includes large UPS systems, wheelchairs, medical and security systems, along with other industrial applications. Essentially, deployed for deep cycle purposes, Group 24 batteries can also be used as starting/cranking batteries.
Detailing further, the group 24 battery dimensions have minute variation from each other unit as it has several subgroups. Though the dimensions measure close to each other, it is advised to choose the battery size carefully. Most of the Group 24 batteries are of AGM and SLA technology, and can also serve starting/cranking duties. Furthermore, these batteries will range between 75 Ah and 85Ah with 135 RC to 160 RC range.
ACDelco M24AGM Professional AGM Group 24 Battery:
Features:
Dimensions: 10.1 x 6.9 x 8.7 inches
Weight: 46 pounds
AGM design
Voltage: 12V
CCA: 500 A
Capacity: 75 Ah
Reserve Capacity: 85 mins
Warranty: 24 months
ACDelco Professional, premium AGM Voyager batteries touts have high cycling capabilities with Oxygen recombination for maintenance-free performance. The group 24 marine battery is highly charge-receptive and comes with leak and spill-proof AGM design. ACDelco is built to last for series of deep cycles with heavier, thicker plates in it.
Both the terminals are made of lead-calcium alloy for great corrosion resistance, to increase cycle life and reduce water consumption for battery durability. Another impressive feature in this group size 24 battery is it includes quick-glance charge monitoring. All in all, the ACDelco 24 group battery is made to serve you the best fit, form, and function.
Mighty Max Battery 12V 75Ah SLA Group 24 Battery:
Features:
Dimensions: 10.24 x 6.61 x 8.27 inches
Weight: 50.3 pounds
AGM design
Voltage: 12V
CCA: N/A
Capacity: 47 Ah
Reserve Capacity: N/A
Warranty: 12 months
Mighty Max is better known for its applications across Consumer Electronics, Engine Starters, Golf Carts, Hunting, Electric Vehicles, Lawn mower battery, Medical Mobility, Motorcycles, Power sports, Portable Tools, and more. Detailing the specs, the group 24 battery delivers the much-needed power that all you expect from a 12V battery.
The Mighty Max ML75 is essentially a heavy-duty battery with a calcium-alloy grid that offers brilliant performance. The AGM design in the group 24 deep cycle battery ensures no leakage issues, making it a maintenance-free battery. The best part is the battery has great compatibility which means it can fit many models without any hustle.
NORTHSTAR NSB-AGM24F Pure Lead Automotive Group 24F Battery: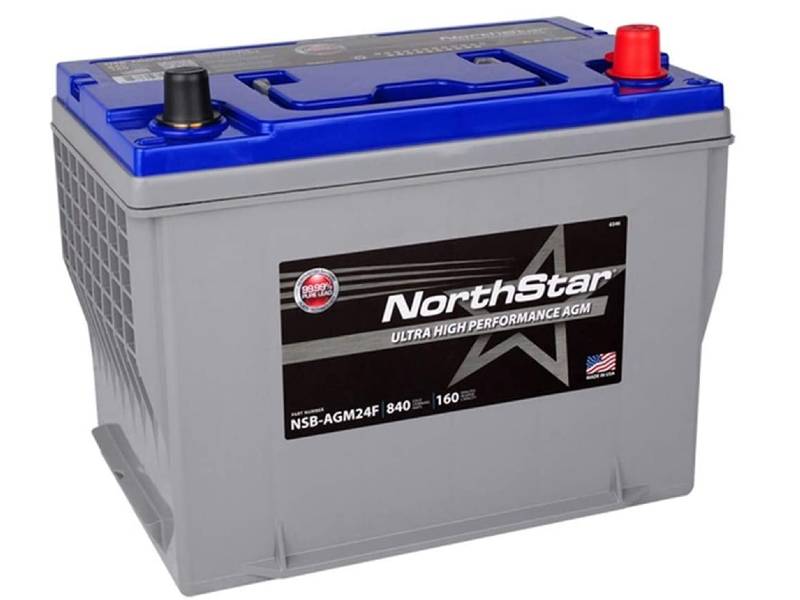 Features:
Dimensions: 10.9 x 6.77 x 8.74inches
Weight: 58 pounds
AGM design
Voltage: 12V
CCA: 840
Capacity: 76 Ah
Reserve Capacity: 160 mins
Warranty: 12 months
Push the boundaries as the NorthStar Automotive Batteries deliver high CCA resulting in more starting power. NSB-AGM24F offers you superior starting performance along with exceptional deep cycle capabilities. The In-state built group 24 car battery claims increased reserve capacity can accommodate power all electronic accessories in your vehicle.
The pure lead battery group size 24 produces high amp-hour capacity makes it one of the best marine batteries. The Group 24F battery has multiple applications starting from RV, boat, fifth wheel, bus, truck, or pickup van. On the other hand, it can also be used as a back-up battery for industrial applications.
Universal Power Group UB12750-45821 12V 75AH Group 24 Battery: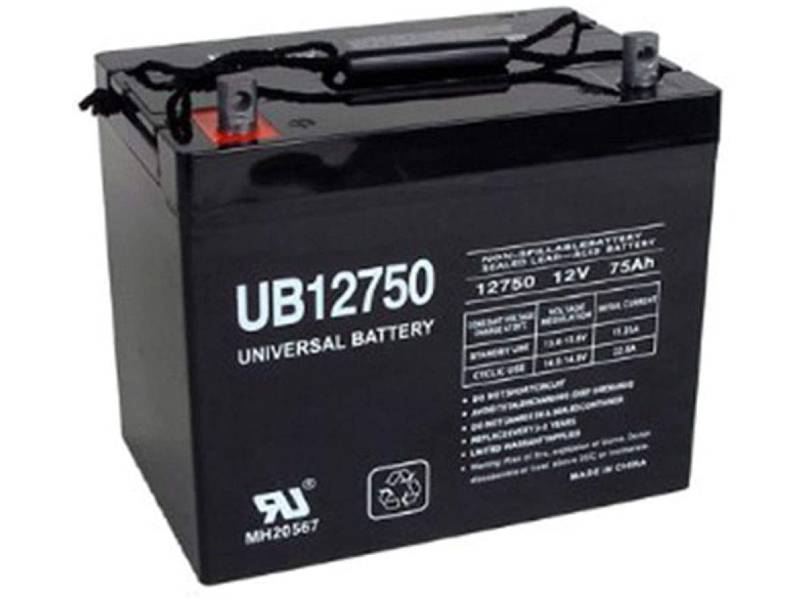 Features:
Dimensions: 10.24 x 6.61 x 9.13 inches
Weight: 49.1 pounds
AGM design
Voltage: 12V
CCA: N/A
Capacity: 75 Ah
Reserve Capacity: N/A
Warranty: 12 months
The Universal Power Group product offers an impressive group 24 battery in their state of the art facility. The AGM design battery offers you maintenance-free usage with great performance. Needless to say about the spill-proof technology makes a real deep cycle battery. Regardless of any position it is mounted, UB12750 delivers great performance.
VMAXTANKS MR107-85 12V 85AH Group 24 battery: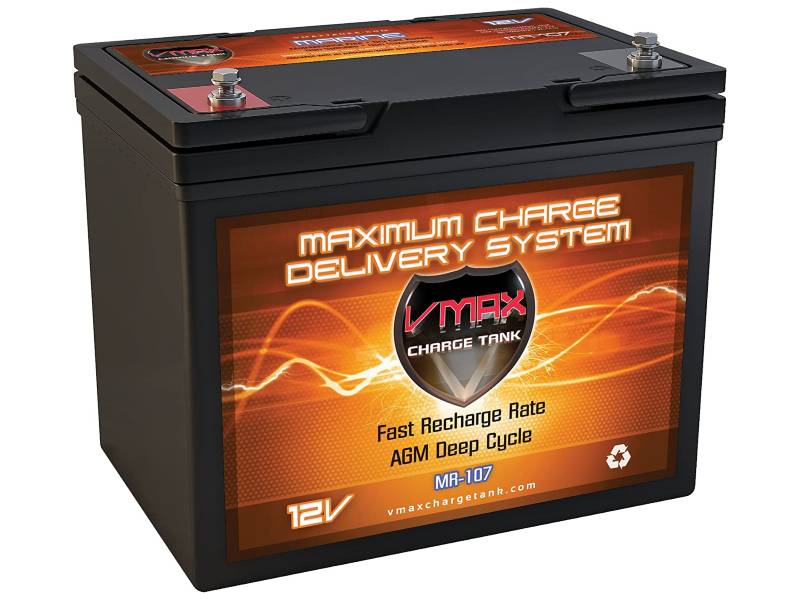 Features:
Dimensions: 10.2 x 6.6 x 8.3 inches
Weight: 40.3 pounds
AGM design
Voltage: 12V
CCA: 1380
Capacity: 85 Ah
Reserve Capacity: 170 mins
Warranty: 12 months
This offering from V MAX marks as the superiors amongst the wet lead-acid group 24 batteries. The unique construction and sealing techniques in the VMAX tanks MR107 ensure a leak-proof operation in any position mounted. The electrolyte Suspension system in the group 24 battery with AGM design has high porosity that absorbs and contains the electrolyte.
The extra strong ABS case avoids bulging and the lead plates warping to ensure extended long life and high performance. Another area where the group 24 size battery excels is its deep cycle applications.