Group 35 batteries are very well-liked for their performance in modern-day cars. Starting with cars, trucks, RVs, and other similar vehicles, a group 35 battery can serve many variants. The group mainly focuses on dual-purpose and starting duties in the automotive segment. The lead-acid batteries also serve as UPS batteries, wheelchair batteries, medical applications, security system backup batteries, off-the-grid, etc.
Discussing the group 35 battery dimensions, it measures 9.5 x 6.75 x 8.50 inches roughly. Furthermore, the battery group specs range between 550 cold-cranking amps (CCA) and 740 CCA, 44 amp-hour (Ah), and 60Ah. While the reserve capacity ranges between 90 RC and 115 RC. However, each offering in the below best group 35 battery listing has a different variant in the class.
Optima 8020-164 RedTop Group 35 Starting Battery: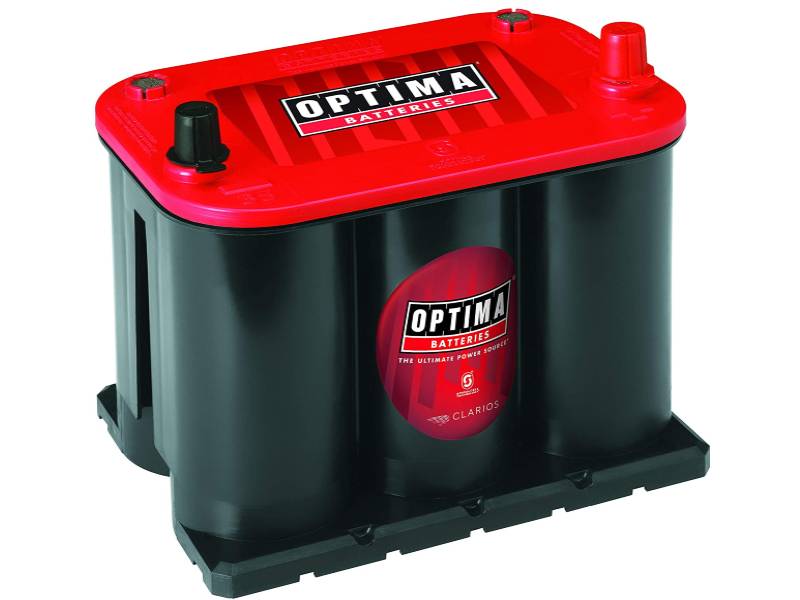 Features:
Dimensions: 9.3 x 6.8 x 7.6 inches
Weight: 37.1 pounds
AGM design
Voltage: 12V
CCA: 720 A
Capacity: 44 Ah
Reserve Capacity: 90 mins
Warranty: 36 months
Optima 8020-164 RedTop AGM high-performance battery is designed to deliver the ultimate starting power. A power burst ignition is what all needed for a reliable start-up every time and this group 35 battery offers the same. Be it extreme corner for any usage type, Optima RedTop Group size 35 battery does wonder.
On the other hand, the Group 35 AGM battery boasts the strongest five-second starting burst. The battery ensures the much-needed vibration resistance with its Spiral Cell AGM design. Besides that, the case material is made of polypropylene helping the spill-proof design and is capable of keeping up with all electrical loads.
Odyssey 35-PC1400T Automotive Group 35 Battery: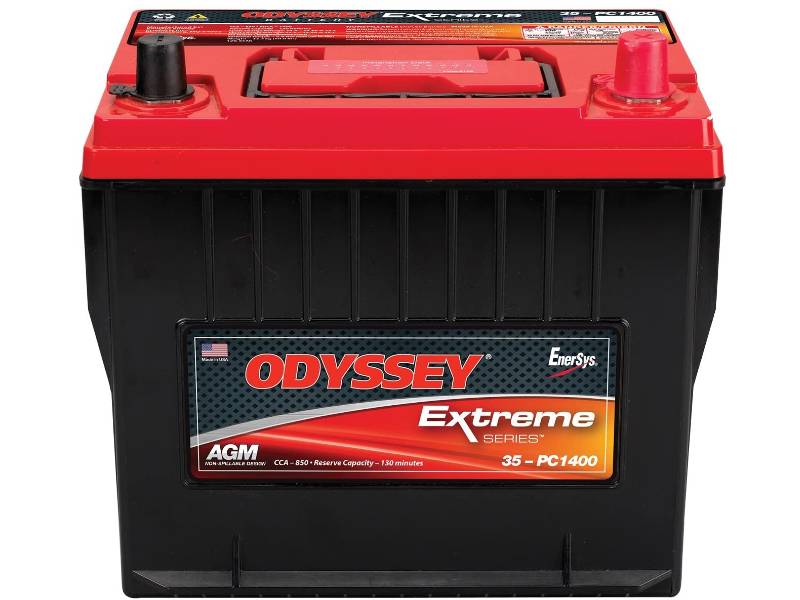 Features:
Dimensions: 9.46 x 6.84 x 8.69inches
Weight: 22.7 pounds
AGM design
Voltage: 12V
CCA: 900 A
Capacity: 65 Ah
Reserve Capacity: 130 mins
Warranty: 36 months
ODYSSEY Batteries delivers the massive starting power for Automotive and Light truck vehicles. The group 35 battery touts some features like deep cycling and rapid recovery capability. The makers paid every attention to the ongoing changed happening in the industry. Thus, they made this attempt to bring out the best group 35 battery with impressive specs.
Its pure virgin lead plate construction with maximum surface area and optimized recycling, AGM design makes it spill-proof. Overall design technology results in twice the total power and thrice battery life. More importantly, it accommodates vehicles ranging classic and antique cars, 4×4 and Off-Road, high-performance cars to modified vehicles.
DieHard 38275 Gold Group 35 battery:
Features:
Dimensions: 9.8 x 6.9 x 8.9 inches
Weight: 42 pounds
AGM design
Voltage: 12V
CCA: 650 A
Capacity: 50 Ah
Reserve Capacity: 100 mins
Warranty: 36 months
DieHard Gold Batteries are known for its reputation amongst marine, RV, trucks, and other recreational needs. This group 35 battery offering from the maker mainly focuses the vehicles to undergo intense vibration during normal use. Mainly, off-road vehicles, performance cars, watercraft, and tuner cars to be more precise.
The superior AGM design in the Diehard Gold battery can withstand temperature conditions and an increase in power. Furthermore, the full plated technology provides maintenance-free, more power, and longer life. Another best thing to mention is the group size 35 battery fits well in any car with its impressive design.
Delphi BU9035 MaxStart AGM Battery, Group Size 35: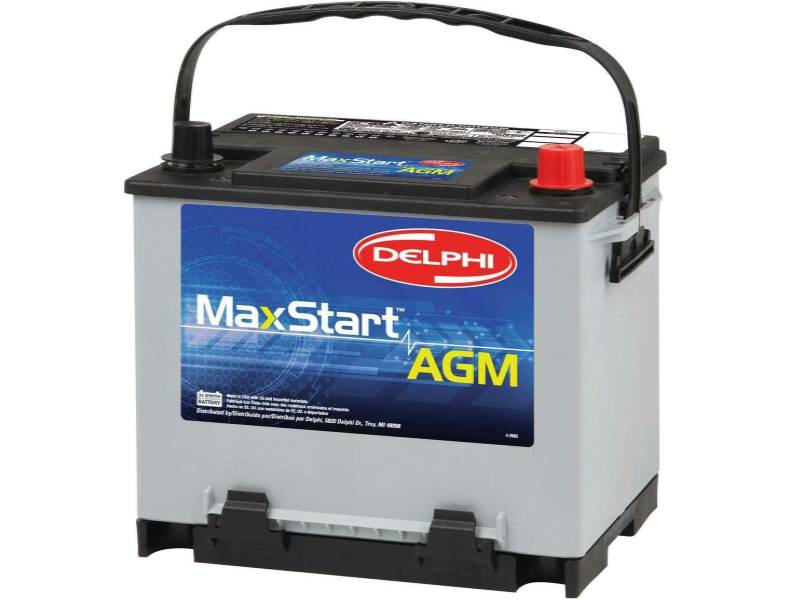 Features:
Dimensions: 9.01 x 8.99 x 8.2inches
Weight: 39.4 pounds
AGM design
Voltage: 12V
CCA: 680 A
Capacity: 60 Ah
Reserve Capacity: 100 mins
Warranty: 36 months
Delphi batteries fit well across the range of CCA and RC ensuring great performance. The spill-proof AGM design provides 20x the vibration resistance and can perform in extreme temperatures. The extended cold-cranking amps delivery in the group 35 battery provides more power. Superior corrosion resistance sealed housing with a manifold venting system makes this 35 group battery more appealing. The higher CCA supplies great power to the updated electronic accessories.
Check out: Best Group 65 battery
NorthStar NSB-AGM35 Automotive Group 35 Battery: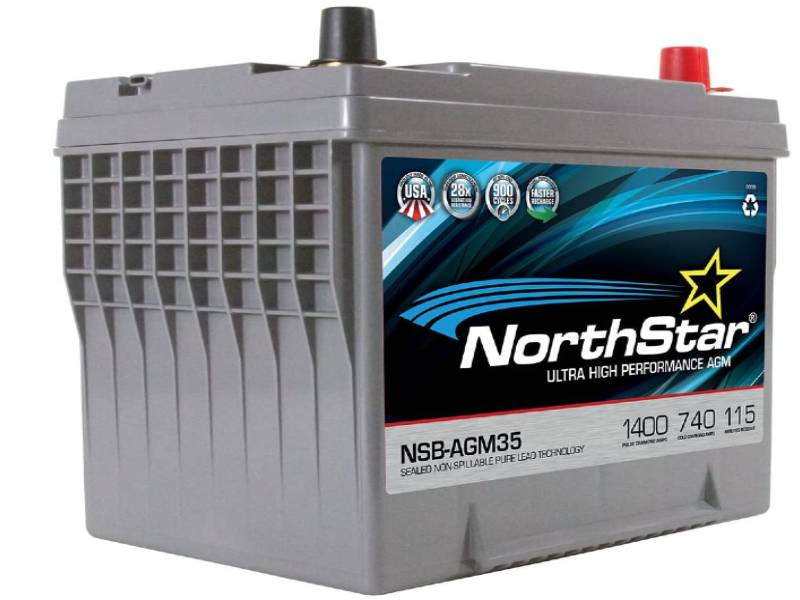 Features:
Dimensions: 9.45 x 6.77 x 8.54 inches
Weight: 49 pounds
AGM design
Voltage: 12V
CCA: 740 A
Capacity: 60 Ah
Reserve Capacity: 115 mins
Warranty: 48 months
NorthStar NSB-AGM35 is designed for optimal starting performance every time. Perhaps, it offers the best in the class starting performance. Also, this Northstar 35 battery unit is the real heavyweight battery in the segment. Effectively, this group 35 battery cut downs the maintenance cost and made itself a leader in the class.
This USA made 35 battery boasts a thin pure lead plate design which makes a high CCA and reserve capacity. Mainly the battery excels in providing an exceptional life expectancy. Thus, it makes the best 35 group battery for pickup trucks, boats, buses, and trucks with deep-cycle capability. On the other hand, it is also used as a great backup battery or industrial purposes.
Optima 8040-218-FFP YellowTop Group 35 Deep Cycle Battery: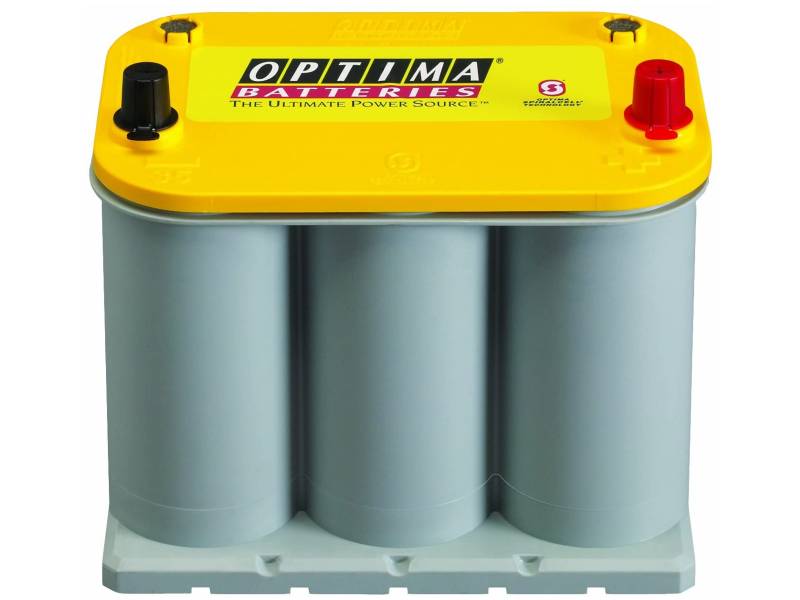 Features:
Dimensions: 9.5 x 6.1 x 7.5 inches
Weight: 36.4 pounds
AGM design
Voltage: 12V
CCA: 650 A
Capacity: 48 Ah
Reserve Capacity: 100 mins
Warranty: 48 months
Made for the extreme edges and ideal for seasonal use, Optima Group 35 Deep Cycle Battery has a low self-discharge rate. The spiral cell AGM technology yellow top battery is extreme vibration resistance and has deep cycle capability. The best part is the group 35 battery discharges and re-charges more often without losing its significant capacity. The spill-proof design is more corrosion resistant and leak-proof making it environment friendly.
Above all, the deep cycle 35 battery offers great power for accessories like running lights, audio systems, winches, or hydraulics. Another impressive feature is the battery has the ability to hold a higher voltage during the discharge cycle.